---
Wedding DJs and instructors, Chris and Alison, make a great team.
Let Maui Jitterbugs be the Wedding DJ and Emcee for your big day.

---
Our Wedding Services


Private Wedding Lessons (perfect for the bride and groom or to prepare for the father-daughter dance)

Small Group Lessons (for the family, the wedding party, or both!)
Wedding Reception Lessons (a gift for your guests, and a great way to break the ice, ensure everyone gets up and dancing, and avoid any "down time" at the reception)

Wedding Dances, First Dance Lessons, Private Dance Lessons, DJ and Emcee Services, and more! Contact Alison (425) 941-9144


Locations and Scheduling


Your lessons can be taught locally, at one of several Maui venues (depending on your location and time frame), or in the comfort of your own home (no drive time fee for South Maui).

We offer private instruction that fits your schedule. Most couples find this time a welcome break from all the business of preparing for their wedding.

We are available to travel within the United States as well as abroad. Please, inquire for special pricing and travel packages.


Wedding Lessons


You don't need to be an experienced dancer to enjoy your First Dance together as a Married Couple. From Dad's Dance with his girl to the Groom's Dance with Mom, - give us your Bridal Party, and we'll create customized group lessons that help give you confidence in the spotlight!

We also offer several dance packages to prepare you and your wedding party to dance at your upcoming wedding reception.

We encourage you to mix-and-match services as well to help your event become one-of-a-kind.


Why Maui Jitterbugs?


Our goal is to teach you the life skill of partner dancing. Our wedding dance expert, Alison Evan, who has over 12 years experience with weddings, can help you with swing dancing, ballroom dancing, wedding choreography or just getting comfortable with dancing at your wedding.





You have the choice of learning a custom choreographed routine to your special song or learning some basic patterns (recommended if you are a new dancer) or how improvise to any song using lead and follow basics.

We teach with the intention of giving you a life skill. You should be able to dance with confidence at special events as well as local swing dance or night clubs. We want you to really dance, not just fake it and forget it.

Great Gift Ideas


For the Bride and Groom: Private Lessons
There's nothing better than having the confidence in knowing that your first dance as a married couple will one to remember and cherish for a lifetime.


For the Bridal Party: Small Group Lessons
A group lesson for your wedding party helps bring everyone closer and helps prepare you all to set the stage for your perfect wedding.
For the Wedding Guests: Reception Lessons
What better gift can the Bride and Groom give than the gift of dance? A group lesson not only breaks the ice at the wedding reception and gets everyone up and dancing, but also allows the Bride and Groom to say "thank you" in a fun and practical way!


"Thank you!!! I was so pleased with how your music, organization, and gentle DJ style set such a beautiful tone for our reception. The dance lesson was really fun and I was so happy to see Kyle's parents dancing: they don't get much opportunity and they love it. Thanks for taking so much time ahead of time to help me sort everything out. I loved working with you and I'm so pleased with how everything went."
- Kim Geiger


"This was the best gift my parents have given me..."
- Kim and Tony


"I am so thankful to be able to share this dance with my daughter and not feel like I have two left feet."
- Michael


"Thank you for fitting us into your busy schedule! With only one week to go we thought we would have settle on doing the 'High School Sway.' Instead, we are looking forward to our first dance, and dad's even going to give me a dip!"
- Sarah and Tom


"You and Chris made the reception so much fun! I can't believe how much dancing there was at our wedding- I think the group lesson made all the difference- and the music kept everyone out on the dance floor...thank you so much!"
- Kelly and Kyle
Gift certificates

Gift certificates can be purchased for one or more lessons and for all kinds of events: Weddings, Anniversaries, Holidays, or just for the fun of it!

Prices:

Discounts are available for multiple lessons, please inquire at alisonevanswingdancer@gmail.com or call Alison at (425) 941-9144.

Content copyright 2015 MAUI JITTERBUGS. All rights reserved.

Powered by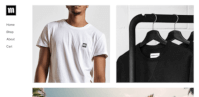 Create your own unique website with customizable templates.